Like most writers, I can't just have one project going at a time. Here's a quick glance at what's on my plate:
Project "CC" – Book One
The OG story that I used to publish bi-weekly right here on my website! This is book one of a trilogy about psychics, secret societies, and making your birthright work for you. It's currently going through Revisions with the hopes of a Summer 2022 release.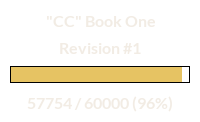 Project Otome (Yep)
Why? Because I'm a nerd, and love a good otome. Technically, what I am creating is a text-based game; more specifically, a Romance Visual Novel (choose your own adventure with kissy face). It will include 3, maybe 4 different stories ("Routes") based on the partner you choose. This one will be a doozy. Developing branching paths within a story takes some time, and a LOT of planning. Also, there's a learning curve since I have to use special programs to make this function the way I would like.
I have no anticipated release of this one yet, but I absolutely intend to document my journey creating it with all of you here! We'll see. Maybe I can release it by the time I hit 40??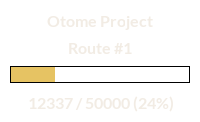 Project "CC" – Book Two
I've already done some preliminary plotting of Book Two, but no writing will start until I've completed Revisions.